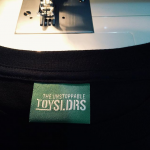 Proudly made in Brooklyn, NY.
Long before the brand would even begin to take shape, it's owner, Dennis, would create designs simply as a way to match the various NIKE SB Dunks he sought after. Being grounded in the world of art since his childhood, t-shirts became another canvas in which to express himself. As public interest began to build on where one could purchase these designs, "We Are Toy Soldiers" came to be. The idea for the name itself came about from a love of 90's nostalgia. More specifically, toys of that era. The classic green plastic army men of Dennis' childhood became a symbol for the brand and a reminder of the 'good ole days.'

Established in 2010, "We Are Toy Soldiers" would eventually evolve into The Unstoppable Toy Sldrs which would increase its product line from just tees to other forms of outwear, headwear, accessories and art prints. 
"The Unstoppable" served as a nod to the many classic Comic book Superheroes and Villains who were given monikers to seem "larger than life", as the famous Comic Book writer Stan Lee once said. (The Invincible Iron Man, The Amazing Spider-Man, The Uncanny X-Men, etc.) Comics wouldn't be the only influence on the brand. Everything from Anime, Street Art, Music, NY Culture to the Military would help provide a base for its current aesthetics. This would affect not just the clothes and designs, but how the brand itself is ran. Everything is broken down by "Divisions", like you would find within the Military or on Anime's such as 'Bleach'. (i.e. The 5th Division Skate Team.)
Believing strongly in the "DIY" morale, all silkscreened items found within the brand are handmade by Dennis himself. Even to this day. Connecting with the brand's core audience will forever be important, and doing so through each and every single piece helps ensure the best possible quality for every single customer. That same energy and ideals are displayed by the brand during its monthly pop-up shop event that take place in NY's LES. Currently in its 5th year, Toy Sldrs continues to work tirelessly on designs that provide a timeless feel, steadily expand its product selection, and plant its flag down within the streetwear culture as a trusted source for quality apparel.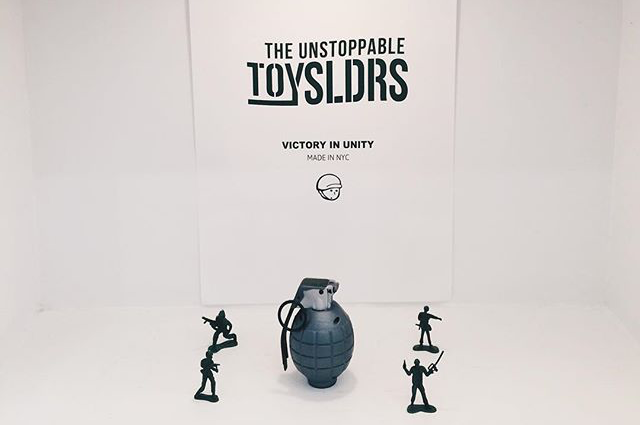 Regardless of what you want to accomplish, as a group of like minded individuals all working together, you're unstoppable. Be it as friends, a brand, a city, a species. There is Victory in Unity.
---