So last year I let the good people of ToySldrsville know about some awesome awesome K-Dramas (Korean Dramas, as if you didn't KNOW me by now) and this year I'm back because as great as last year was, this year was so DAMNED good, that I could let this post go by the wayside. I mean I've been laughing, crying and screaming at my computer laptop so much (as I watch attentively EVERY week, even juggling 3-4 dramas at a time. HAHA SCREW YOU CABLE BILL, this is FREE!) that I don't think I have the mental capacity for emotions anymore.
SO.
We'll start off with ….
BIG
This may be a synopsis you'll recognize, since it's seems to be a slight adaptation to the 1988 Tom Hanks – Elizabeth Perkins version, but of course different. Simple synopsis (I've traded out names so you don't get confused)
18-year-old Joon's (Shin Won-Ho) spirit suddenly finds itself in the body of 30-year-old Yoon (Gong Yoo). Yoon is a successful doctor and engaged to high school teacher DaRan (Lee Min-Jung). DaRan just so happens to be the teacher of 18-year old Joon.
So yeah it looks like BIG, and talks like BIG, and in it's essence KINDA SORTA was BIG but with more plot twist (Jesus you can't imagine) and the romantic synthesis that both pulls at the heartstrings and makes you want to throw your laptop out of the window. This one is for the romantic heart, as in (DO YOU WANT TO CRY INTO YOUR TUB OF HAGGENDAS sort of tears).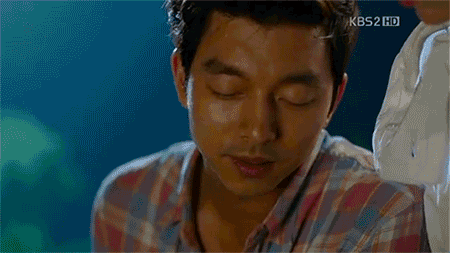 The ending is a little confusion, as I get the feeling they forced the Chong Sisters into a 16 episode slot instead of what this drama really need (FOREVERepisodes…or 20 maybe). Still a good watch and makes you feel good on the inside and yada yada sassyfrass.
.
KING 2 HEARTS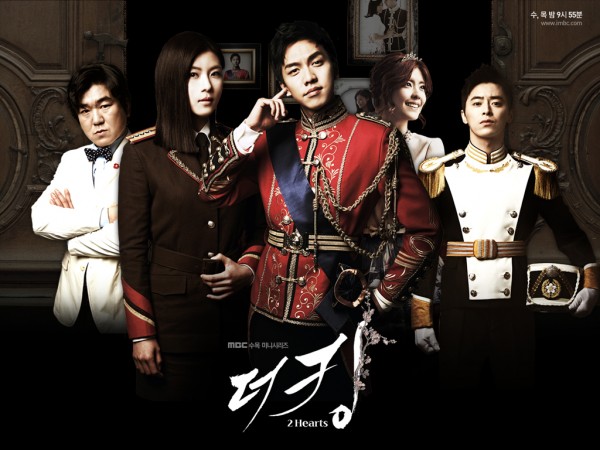 You may not be familiar with the politics of North and South Korea, but this drama was created in a fictional alter universe where the Joseon lineage of royalty still was a governing part of the South Korea, while North Korea still is…well North Korea.
Set in a fictional present day where South Korea is governed under a constitutional monarchy, "The King 2hearts" tells the story of Prince Jae-Ha (Lee Seung-Gi) from South Korea and North Korean Special Force instructor Hang-Ah (Ha Ji-Won) who become husband & wife through an arranged marriage.
Now you're thinking, arranged marriages, I already know where this is going, NO YOU DO NOT. There was so much…and I use this as a lack of a better word that encompasses my emotional deterioration, SHIT involved in this drama. It had everything, military war tactics, politics, shoot outs, fighting, kickassery, LOVE, DEATH, mind games…EVERYTHING.
Now one thing I can tell you is that the duration of watching this caused about three reactions. Laughing/Screaming, unadulterated fear, and …I don't think this is the appropriate word, sadness. And I don't mean, "Awwwww, this is so sad, woo woo woo..."
No, there are about…FIVE separate parts of the drama where I was crying so hard that that people were CONCERNED for me. And yes, K-Dramas make me cry easily, but baybay, I was WEEPING. It was so emotionally capturing and had this gravity to it that you couldn't WAIT to get to the next episode and let me stop before I start counting off the ways that I love it.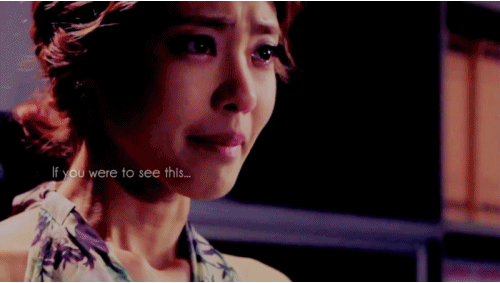 Faith The Great Doctor
.
Lee Minho has always been good a few things. Looking absolutely divine without trying too hard, being a great actor and KICKING ASS. And I mean that. If you've seen any of his dramas (excluding Personal Taste because that was gay…literally) you'll know this. Even in the overly melodramatic (but no less wonderful than unicorn farts) Boys Over Flowers, where he physically assaults someone with a fire hydrant or rushes into a fight with a gang BY his DAMN HIMSELF.

But in the same vein as City Hunter (where he kicked every one's ass in a 100 mile radius of Seoul, South Korea) Faith The Great Doctor puts him as the General of the Woldachi, the King's Personal Army and then there is a doctor who has been transported (read: kidnapped) back into time to save the Queen, a Princess of Yuan, all the while another facing faction from Yuan (The Prince of Court and his pledged siblings) (and you might want to take a breather and actually read up on the Yuan and Goryeo Eras. It helps, trust me) …and let me stop because if I try to synopsis this one out, it's going to turn into a mini-thesis. Let me just tell you this…
THIS DRAMA is AWE-SOME.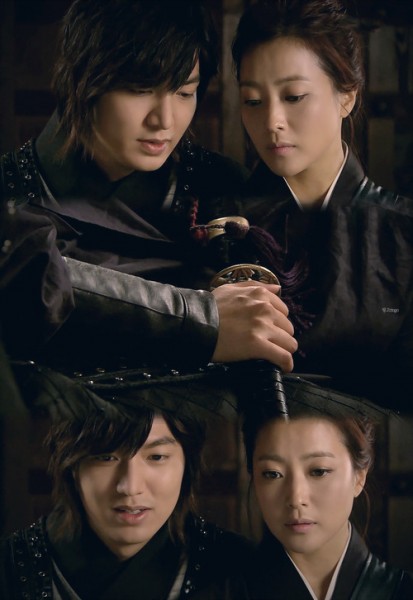 It has a combination that is low-key in K-Dramas (most of them are RomComs so to speak or Melodramas). And to top the hipster-Richter scale, this is a drama centered not in the Joseon era (which most historical dramas) are but is centered in the Goryeo era. So you'll see a lot of Chinese and Mongol influences in the way they dress and how they think. The Chinese influence is also a major undercurrent in the plot; a Goryeo King, held hostage in Yuan, forced to marry a Yuan princess and then sent back to Goryeo to rule as one of their people. And that's only the tip of the Iceberg.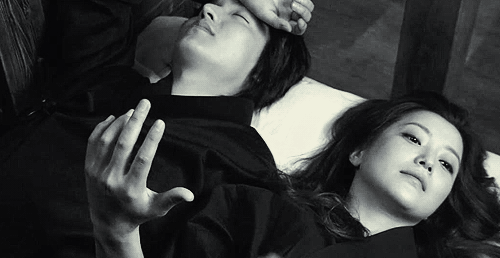 We've got People from Heaven (The High Doctor – our kidnapped woman from before) who becomes the epicenter of political desire between two factions. Two facts trying to claim Goryeo in one way or another. There's your politics, warfare, DEATH, and fighting (Lord the fighting) and then you have the man who kidnapped the doctor to begin with Choi Young, the Woldachi General, who begins to fall in love with the High Doctor and does everything in his power to protect her and ….*swoons, he so fine, lawd*
And look DAMN it. I still wrote a mini-thesis. DAMN IT.
And Last (BUT DEINFELTY not least)
The Moon Embracing the Sun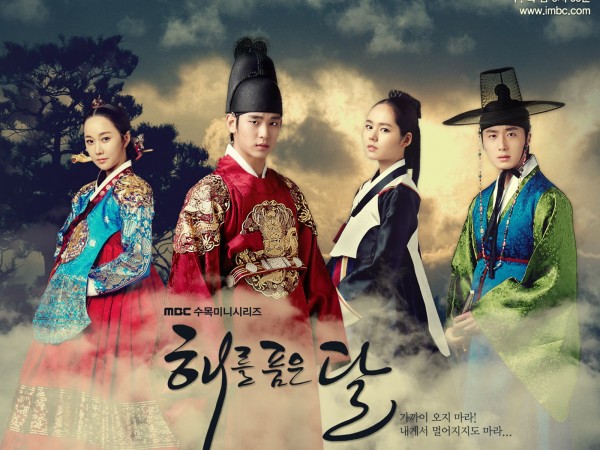 Let me preface this with, I am so entirely obsessed with this drama that it was unfathomable. I was having dreams; I purchased a whole soundtrack of fucking Joseon Kaya-Geum plucking and sorrow ballads. I have a poster on the way that's the size of a human body, and as soon as I round up another 150 dollars, you can bet your ASS I'm buying the DVD set. SO, that's just an indication of how faithfully devoted I was to all 20 episodes of The Moon Embracing the Sun.

Historical drama "The Moon Embracing The Sun" tells a love story between King Lee Hwon (Kim Soo-Hyun) and a female shaman named Wol (Han Ga-In). Wol was born from a noble family and became the crown princess, but she was entrapped and faced execution. Finally, she lived as a shaman.
So this is another Joseon-era historical drama. The awesome thing about this drama was that there wasn't just ONE thing, it was a plethora of things, ranging from the how wonderful the younger actors were (I mean really, you have no idea, I've never had kids make me cry over a love story before),
….how great the adult actors were (No really. You don't understand.)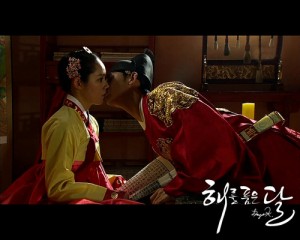 How there was a fair share of politics and some fighting, but it was mainly the love story about two people torn apart when they should have spent their entire lives together. There is unrequited love and angst between brothers and angst between father and son and angst between sister and brother and angst between father and daughter….angst between husband and wife…matter of fact, I'm not sure who liked who.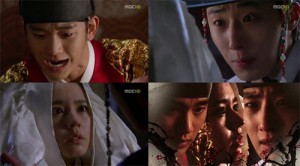 So the long of the shorts, the young prince meets the daughter of one of his statesmen, they fall in love. He goes through HOOPS…like hoops on fire over a snake pit on top of a mountain in a hailstorm type hoops to make sure she is who is chosen as his bride. But then the grandma was like "She ain't from MY clan, so nah." And has her "murdered." But she's not really dead and she loses her memory and the King is forced to marry someone else. And then she comes back and… (breathes) Okay.
It doesn't even really have a happy ending. Too many people died. I'm just. Yeah.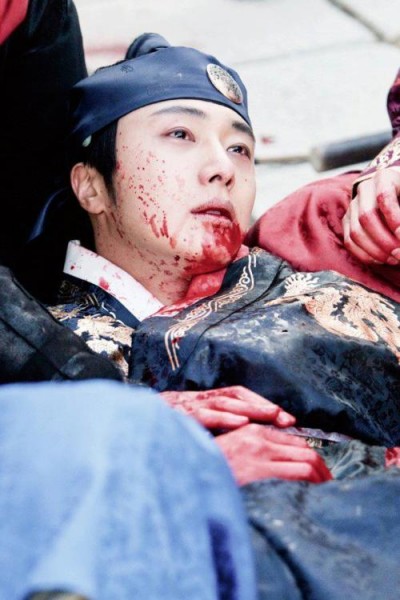 SO, there you go! My official "These dramas made my LIFE in 2012" list. I implore you to watch a foreign film or two. I'm currently watching one from India, and one about a Sunni woman in Palestine. They are really good, and if you can get use to subtitles, there are SO many things to watch other than what is on the good ole tele'veess'on here in the States. So THERE.
Go to WWW.VIKI.COM. All of it is watchable, viewable, WITH SUBTITLES (you Korean language impared people i.e. ME) and it's for FREE.
Go! Be free! Watch!