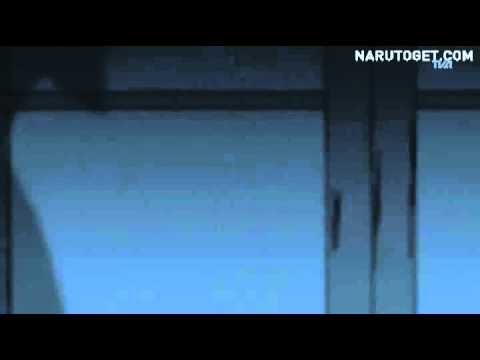 #MarvinsWeek Edition: Jade's Top 5 Saddest Anime Deaths
They say sadness is one of those emotions where unlike anger or happiness, there really isn't an outlet. Oh, you can say tears. But sometimes after crying, the only thing you've accomplished is giving yourself a headache.
Sadness isn't a categorically applicable emotion either. ANYTHING can make you sad, and at the drop of a dime too, and NOTHING, I repeat NOTHING makes you sadder than something you can't change.

And you know something you can't change, no matter how much you wish it? The death of a fictional character. It's done. It's gone. And in some instances, depending how invested you are in a character, it can hurt just as much as a human death. With a human death, you have memories and a support system. What do we have when Snape dies, or Cleo takes that final bullet? We have NO ONE. So, in the celebration of all things sad, and all things consolatory, let us grieve together at these prolific (in my opinion, you may have some other devastation you're dealing with) deaths in the Anime/Manga world...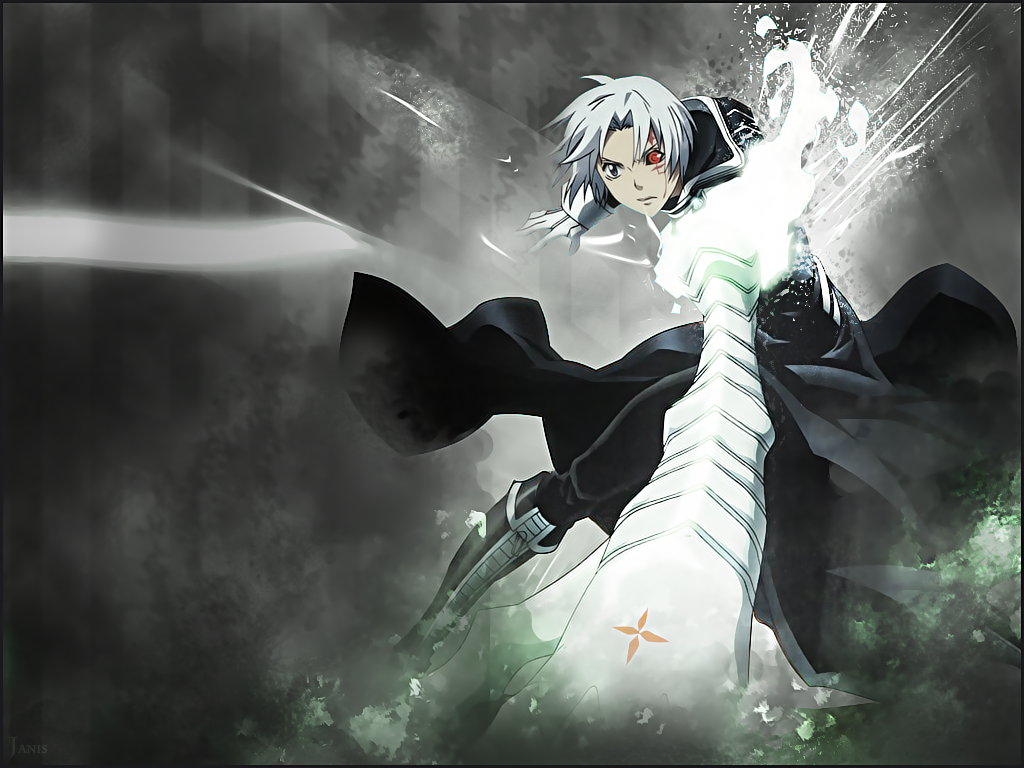 #5 Allen Walker from D.Grayman
D. Grayman is an awesome anime/manga. I haven't quite figured out why so many people don't know about it, but then again, another thing I can't change. It was good because it dealt with so many varying issues. It had the ability to make me cry just about every other episode. There is a lot of death, and emotions, AND SAD (and SAD as a noun, not an adjective ) Just a lot of dealing with the loss of loved ones and…well everything.
Allen Walker is a member of the European Branch of The Black Order, a religious organization that fights against the Millennium Earl. Allen Walker is the protagonist. He's the guy to look for, he's the main person. He's the STAR. And he dies.
.
.
He dies.
As mentioned above, the battle between good and evil in D.Grayman is between the Black Order and Milinium Earl, his clan of Noah, and his army of Akuma (demons/monsters). The Noah are humans that have had the Noah gene in their body activated. They have the power to control Dark Matter and the Ark (Nea and Road, and The Earl), and are on a mad hunt for what is called The Heart, the Innocence of all Innocence, so they can destroy it. (On the other hand, Exorcist of the Black Order's power derives from Innocence, so you can see how this is a conflict)
.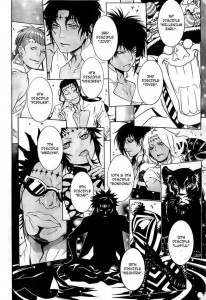 During a battle, Noah Apostle Tyki Mykk manages to create a phenomenon called Fallen One, where an Exorcist whose body and mind has been overtaken by their Innocence (due to them falling from the right path). Typically (like 100%), the prognosis is terminal. In the wake of Surman becoming a Fallen One (which is just sad and fucking pitiful in itself) and the failed attempt of saving Suman (MORE SADNESS), Allen comes face to face with Tyki Mikk.
Now, in every story there is a prophecy it seems, and our dear Allen Walker is the child of one. Without giving too much of the story away, Allen isn't who he think he is, his whole life has been a lie, and he learns this slowly through out the series. There is even the possibility that he will lose himself to the lies. Lenalee, a fellow Exorcist still believes in Allen despite of. She loves him actually and because of Allen's nature of selflessness, she finds herself angry at him for putting himself in harms way. See, Lenalee used to have dreams about Allen. Visions of her bent over crying and grieving over his dead body haunted her every night.
.
And it actually happens. Tyki Mikk's tease (an ability to bybass what he wants and affect only what he wants) manages to destroy Allen's innocence. Completely. Becasue your sync rate with your Innocence is so high to be an Exorcist, when your Innocence dies, you die.
.
Lee Lenalee is devastated. And god, if you don't feel it. It wasn't just crying. Lenalee slipped into a depression that you often don't see in Anime.
.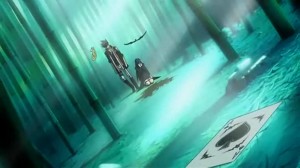 .She already had issues with feeling alone in the past, and with Allen's death, she almost loses her mind.
.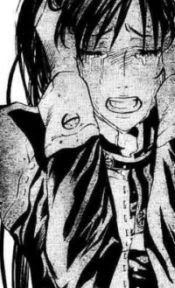 __________________________
.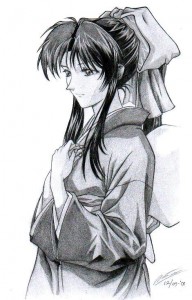 #4 Kaoru Kimaya from Rorouni Kenshin
Kenshin wasn't supposed to love, and as you know Kenshin had a deep personal issue with his self-worth. He didn't think he was worthy of anything, let alone a woman's love, so Kaoru was a problem. She cared for him, genuinely, and that worried Kenshin because that made her a liability. If people knew, then people would come after her.
.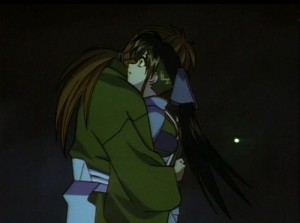 Most of Kenshin's inability to (mentally not emotionally) reciprocate Kaoru's love comes from the story of his former wife. If you're a Kenshin lover you know exactly what happened to Tomoe, but if you are not familiar, story time.
After the Ikedaya Affair, Kenshin's leader instructed him to escape with Tomoe, where they would marry and live as husband and wife to avoid suspicion. Unbeknownst to Kenshin, Tomoe was a spy, and was instructed to find out Kenshin's weaknesses (Kenshin murdered her fiancé during his reign as Battosai and in a plot for revenge joined a pro-Shogunate group that assassinated key opposing figures…which Kenshin qualified for greatly).
..
BUT, seclusion and truly learning about someone will always blossom into love. On the day where Kenshin was to be drawn into a trap, to save his life, Tomoe dives between Kenshin's blade and dies of the wounds. Her brother Enishi witnessed it all.
Faaaaaaaast forward. Now we've got Enishi, who's back and PISSED, and has decided the only way to get revenge (Tomoe's smile motivating him) was to devise a plan he calls Jinchū.
.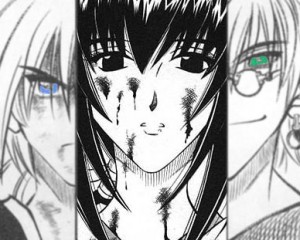 At this point in the Manga, Kenshin is fiercely protective over Kaoru, to the point where he'd sacrifice himself for her wellbeing. Amazingly, Enishi knows this. The height of Jinchū was an divide and conquer technique assisted by a Jinchū member Gein and a cloud of smoke, that separated Kaoru from Kenshin, Sanouke and Yahiko. By the time Kenshin finds her, she has Enishi's sword through the heart, a cross scar on her cheek (similar to Kenshin's cross scar) and is dead.
.
Kenshin is beyond devastated, his severe depression to the point where he loses the will to live. He wraps an iron chain around his sword, secludes himself in a wandering village. Her funeral is emotion numbing.
.
_____________________
.
.#3 Ulquiorra Cifer from Bleach
.You guys know me by now, right? You know that of all the characters ever created in the Anime/Manga world that Ulquiorra Cifer is my absolute favorite right? And if need be I can go into depth, severe depthness (that's not a word, but it is a word today, alright?) of my anger caused by his death. You know they left Yammy Llargo alive longer than Ulquiorra? FUCKING YAMMY. However, we are here to honor and not fly off the fucking handle, so if we are to remember one death from all of Bleach, it's going to beUlquiorra.
Why? Due to the simple fact it was unexpected and in a direct contradiction to Ulquiorra's character, was highly charged with emotion and feelings. Ulquiorras aspect of death is Emptiness, Loneliest. He is a Nihilist, he doesn't believe in anything he cannot see. THIS IS IMPORTANT. He needs a logical escape for everything and because of that he simply does not believe in emotions. And that is exactly what makes his death so paramount. Not that he died, he was a bad guy and that was his destiny. It is because he died in the midst of an emotional breakthrough.
.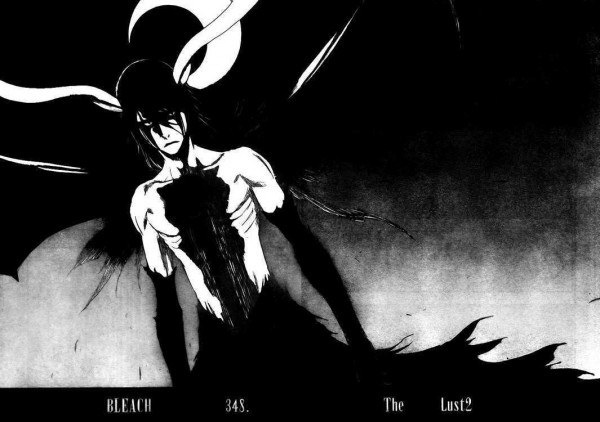 The emotional self-discovery is centered on one woman, his charge, the human he kidnapped from the human world and brought to Hueco Mundo.
.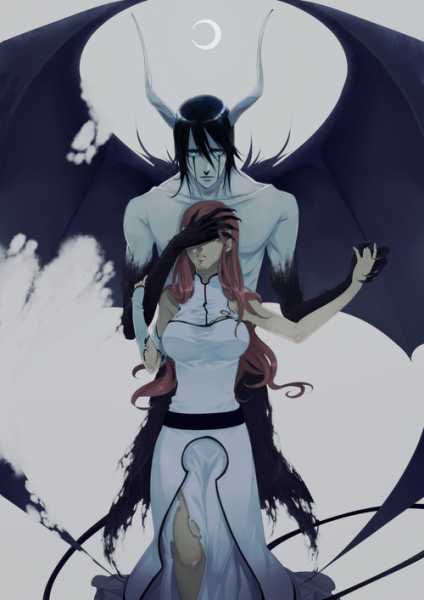 He had no interest in her, initially, the only thing he cared for were his instructions to keep her safe. Yet, Orihime intrigued him. She was his foil, his opposite in every way. Where he was dark and brooding, she was alive with color and energetic. Where she relied on emotions and connections to make her feel loved, he knew nothing of it, despised it. Everything Orihime said was a direct contradiction to everything Ulquiorra believed in. YET, through his constant interactions with her, being around her, protecting her, listening to her and talking wit her, he unbelievably builds an emotional connection with her.
.
Even as looms over Ichigo, the Shinigami on the brink of death, he still searches for her and in a show of power and dominance, his first real dive into emotion, jealously, speaks to her trying to prove a point that he himself doesn't believe anymore.
.
Later, as he charges for her friends, he takes account the fear in her eyes and it lives momentarily in his eyes. And finally, as his body succumbs to his wounds, he searches her out.
.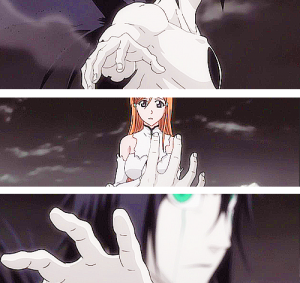 Are you afraid of me, woman?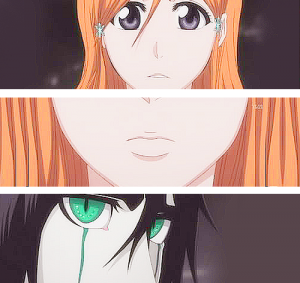 I'm not afraid.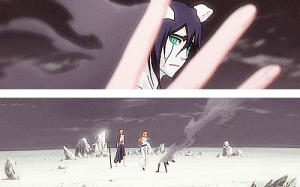 .Take a look at Ulquiorra's poem. It helps you understand why his final moments were so heartbreaking.
.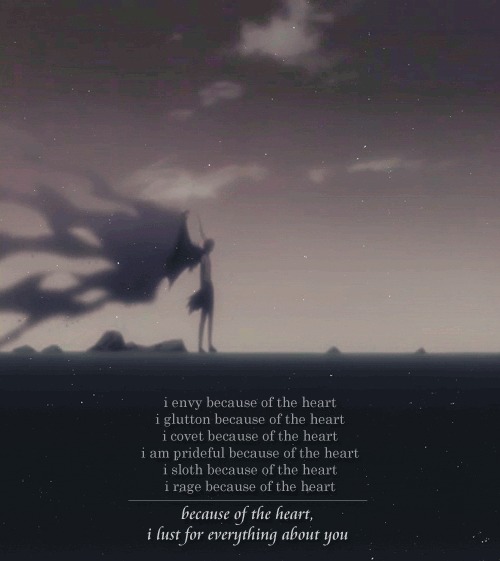 ..HE DIED THE MOMENT HE REALIZED HE HAD EMOTIONS FOR HER. THE MOMENT HE REALIZED WHAT EMOTIONS WERE. LORD JESUS TAKE ME NOW!!!!!!!
.
.._____________________
.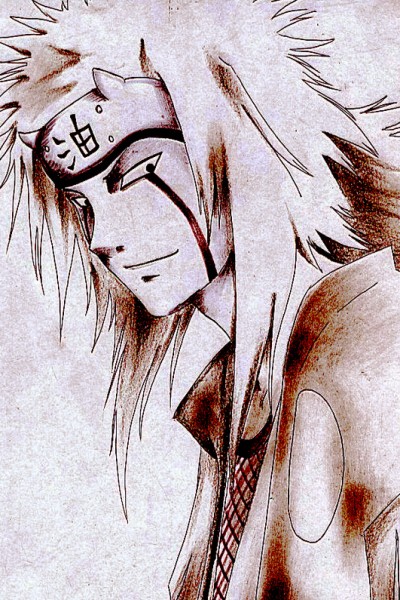 #2 Jiraya the Sage from Naruto Shippuden
Jiraya had a…reputation. Although he mostly meant it as a joke, he was a known pervert, frequenting prostitute establishment and recklessly flirting with women. We learn later he did these things because hookers don't know how to keep their mouths shut, but I digress.
.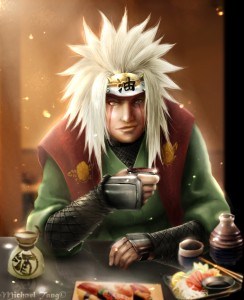 .We learn as the series progresses that just about everything in that damn village is connected. Jiraya was a student under Hitarobi, Hitarobi was the Hokage before Minato, Minato was a student under Jiraya, Minato was the husband of the last Jinchūriki, the current Jinchūriki is his son, and finally Naruto is a student under Jiraya.
.
.So the son of his former protégé comes to live and train under him, with Jiraya becoming a surrogate father to him. He does this with the blessing of the current Hokage, fellow Sannin, Tsunade. Now, because I'm sure you've all seen it, Jiraya believes he has found the hideout of the Akatsuki leader in Amegakure, the village a direct connection to three of his former students. Before he leaves he has one last visit with Tsunade, the woman he's always loved and makes a bet on his safe return. He takes off, the sunset at his back, setting us up for epic heartbreak.
.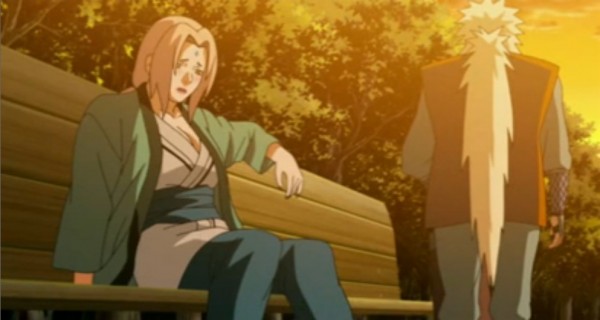 As he arrives and messes up a few Amegakure nin, he ends up battling with Konan, the first of his former students. It's the first time seeing her in years and she is now a grown woman and a member of the Atkuski. As he defeats Konan, Pain, the leader of the Akatsuki (using The Deva Path –the body of his deceased friend- as a representative) arrives, long with two other Paths and a awesome battle ensues.
After discovering how Pain and the 6 Paths work, he is ambushed and defeated.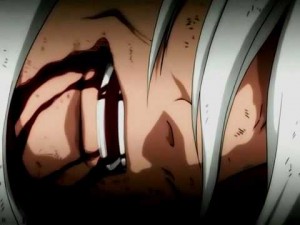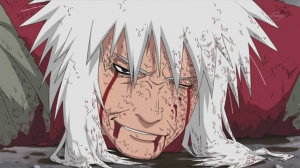 He managed, which the last of his strength to get a message to Konaha by burning it onto Fukasaku's back.
His final thoughts as he falls into the waters of Amegakure are of Tsunade and his regret of never gaining her love, his former student Minato and his current student Naruto. Once word gets back to Konaha, the heartbreak seen in both Tsunade and Naruto is devastating.
.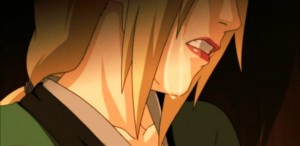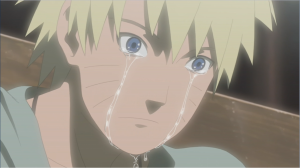 ____________________
.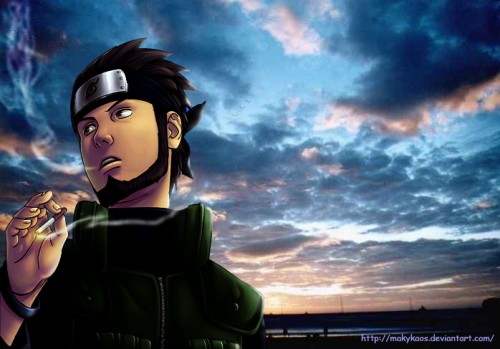 #1 Asuma Sarutobi from Naruto Shippuden
Hold my mule, Jesus. I shouldn't even type anything. I should just post the pictures and just let you cry. But this is all about consoling each other, so I won't do that. Let's get through this together, huh?
.
Asuma Sarutobi, as you can guess, is the son of former Third Hokage Hiruzen. The two have not always seen eye to eye, while led to his hiatus from Konaha and his appointment as one of the 12 Ninja Guardians. After his return he became the Jōnin Leader of Group 10, the famous Ino-Shika-Cho. Even as he was close to each of his students, he had an especially close relationship with Shikamaru.
.
.They would often play games of Go, and Asuma would ask him repeatedly, "Who were the Kings of Konaha?" Although Shiakaru has an above average IQ, he was never able to quite figure out Asuma's riddle.
.Asuma had a lot of close relationships in Konaha besides his students. There was his nephew Konohamaru, and his girlfriend (although the lid was kept quite closed on the nature of their relationship until the very end). These things kept him grounded in Konaha when his nature was to wander.
.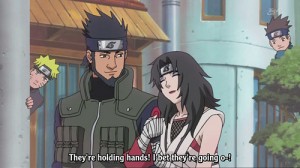 On a mission to scout out the Akatsuki members, Asuma and Shikamaru were joined by two other Jōnin level nins on the mission to scour the Land of Fire. Amidst their mission, they cross paths with one of the more deadly Akatsuki members, Hidan. See, Hidan was immortal, something that was figured out after his head went rolling and he continued to talk.
.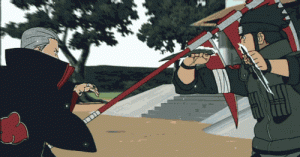 .Through a ritual that binded Asuma to Hidan, where any harm that Hidan afflicted on himself would also harm Asuma, Hidan stabs himself through the heart, fatally wounding Asuma as well.
.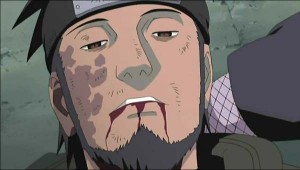 There is a reason why Asuma's death was so heartbreaking.
.
Kurenai: Every nin village was like the rest, similar to the outside world, but so very different. Even still, finding love wasn't necessarily hard, but finding someone who understood the life you lived versus the things that you want was especially important. Kurenai provided Asuma with that understanding, something he probably never received from his father. He'd just begun to love her.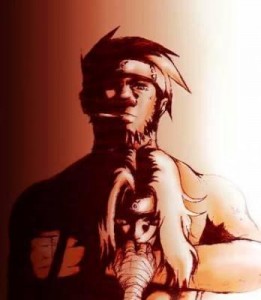 The Kings of Konaha: The riddle that Asuma gave Shikamaru everytime that sat to play a game of Go always puzzled him. Asuma found it very important and wanted Shikamaru to discover the answer on his own. And he does. In a flashback, Shikamaru discovers the answer his former leader wanted him to know. The Kings of Konaha are the children of Konaha. He was speaking of his very own child. One that Shikamaru becomes the godfather of.
.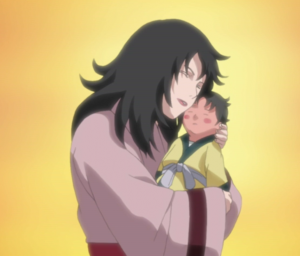 .Ino-Shika-Cho: Just…they tried
.

.Shikamaru: Shikamaru, most of all, TRIED so hard to keep Asuma alive and out of harms way.
.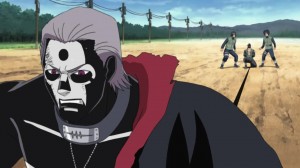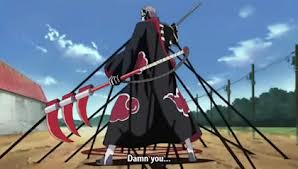 .He tried, and you can see the fear in his eyes when he realizes Hidan's power is far more uncontrollable than any of them assumed.
.
.When he realized that there is nothing he can do. I….I could try to sum this up, but Shikamaru's grief was so…I can't just …here I found a video…
.
Bonus: I would say Itachi's death was heartbreaking, but the actual scene wasn't. We were all thinking one way at the time, so no one really was hurt. More like we were hooting and hollering for Itachi FINALLY being dead. Sasuke's DISCOVERY of Itachi's secret was heartbreaking. DEVASTATINGLY heartbreaking.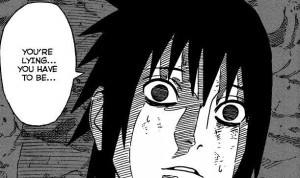 **credit to WHOEVER pictures I used in this post. Let me know and I'll credit you.