The world would be a drastically different place without Donuts. Colder. Much less friendly. This was my first year participating in National Donut Day, and it was GLORIOUS.  If you think people only wait on line for sneakers, phones, supreme & black friday products, boy are you wrong.
Donut Aficionados from all over the city were in attendance at all the top tier Donut locations. Everyone was leaving with boxes (in the case of Dough, if you bought a box you were entered into a raffle to win free Donuts for a YEAR. Yes, 365 days of sugary goodness.)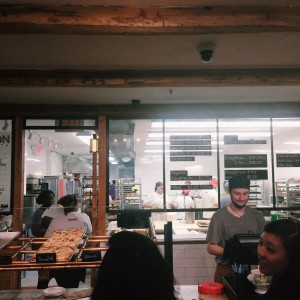 The first stop was Dough. The line was..long to say the least. However, I can tell you it was well worth the wait. Even something as simple as a glazed donut turned out amazing. They offered a few other products to go along with your donut (i.e. Chocolate Milk!) but you know what the main focus was. I did like seeing the kitchen area in the back. One of the bakers literally came out to check the line and let out a dramatic sigh, and I couldn't blame him. It was only 6pm and they close at 9pm.
The staff was pretty friendly and service was quick. I'd recommend the place to anyone. Outside, you couldn't walk past the crowd of onlookers waiting for their turn without someone wanting to know what you got and if there was any left. (A woman had to know if there were any Dulce De Leche left. You could hear the urgency in her voice. Yes, it was that serious.) Might've seemed nuts to outsiders, but hey, everyones passionate about something right?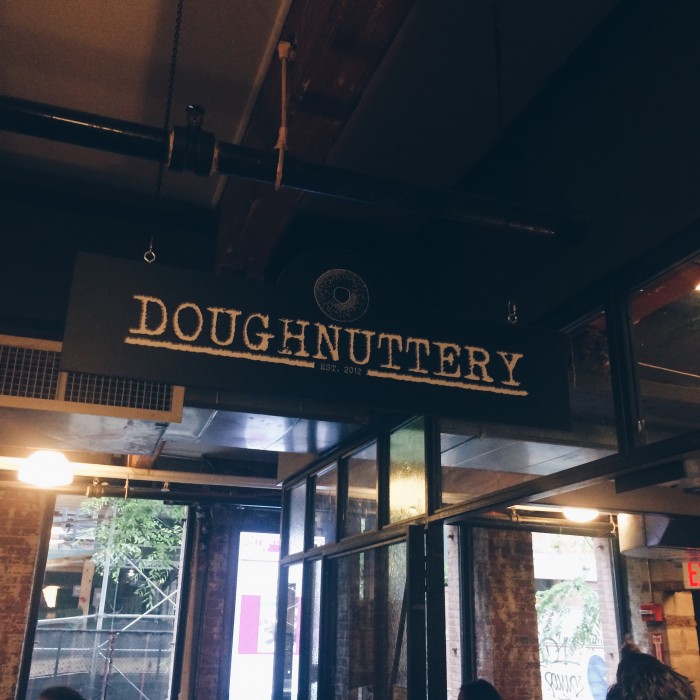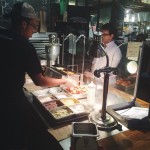 Speaking of nuts (you like that segway?), the 2nd stop was Doughnuttery. A bit of a travel to get there but definitely worth it. They're located within the Chelsea Market, so if google map confuses you abit on the trek there, just keep that in mind.
Unlike Dough, they specialize in smaller donuts with distinct toppings. If you make it there, get the fruity pebbles & Vanilla Glaze Sprinkles then thank me later. The line wasn't too crazy, which was a blessing and the guys working there were pretty cool. Great snacking food. There just isn't enough hours in the day to hit ALL the possible spots in the city, but for a first timer like myself, it was a good day. You can tell this kid had a long day.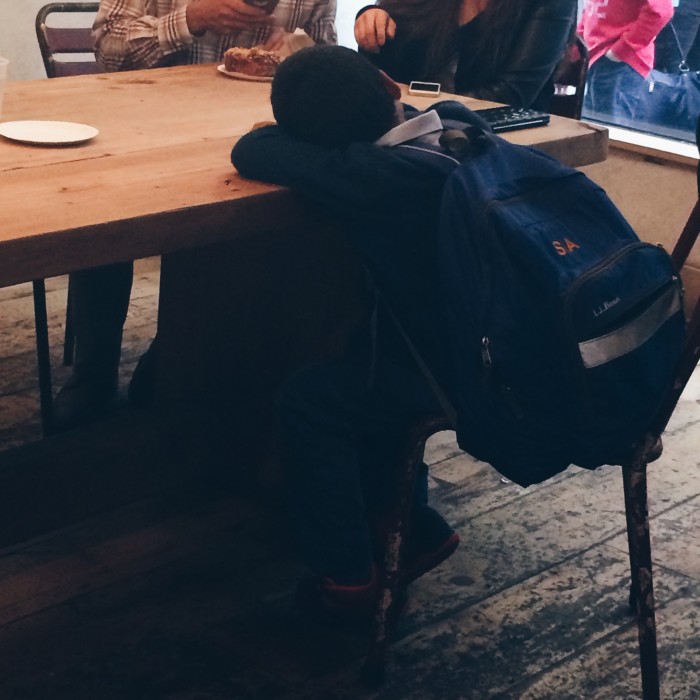 Maybe more next year? If you're curious about either spot, I've added all the links you need below!
Dough
http://www.doughbrooklyn.com
@doughbrooklyn
Doughnuttery
http://www.doughnuttery.com
@doughnuttery