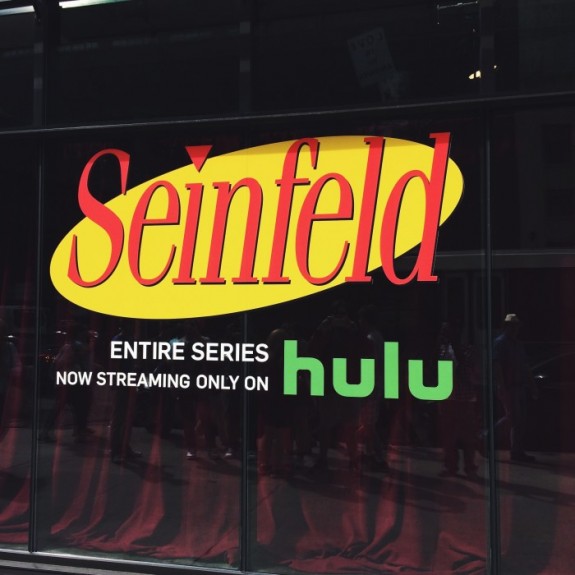 This past weekend I missed out on a dream chance to actually walk through a recreated set (as part of a partnership with Hulu to celebrate the streaming of all 180 episodes) of Jerry's Apartment. As a super fan you can see how this was disappointing. Sadly, even arriving with 3 hours to spare wasn't enough as the line wrapped around 3 corners. Infact, they closed it down due to the insane amount of people.
Sigh.
That got me thinking, why not just create my own Seinfeld experience? The show IS based here in NYC. So for the rest of the summer, I'll be hitting different parts of the city to recreate many of the famous scenes found in the show. To start things off, the obvious choice had to be Tom's Restaurant. The owner, Tom, happened to be in a sharing mood and told some of the stories of when Jerry & Kramer would visit the famous spot many years ago. Even Obama once upon a time. Must've been my lucky day.

I'll be updating this periodically with new photos, so you should probably check back soon.