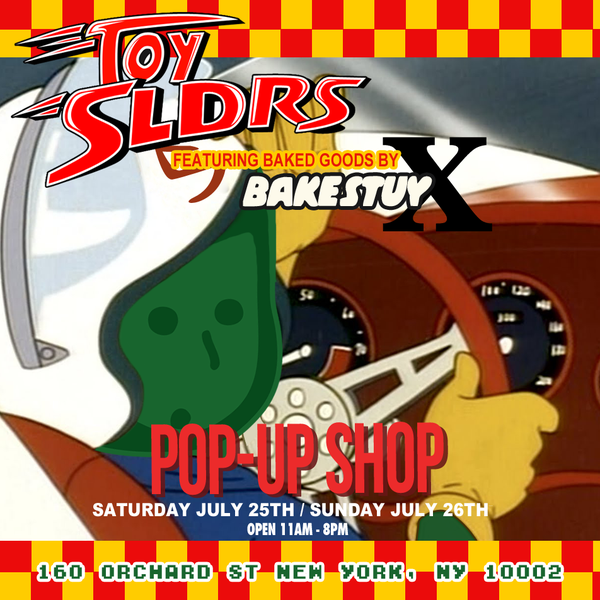 Toy Sldrs Pop Up Shop
Location: 160 Orchard St. New York, NY 10002
Date(s): Sat / Sun – July 25 & 26th
Time: 11am – 8pm
We're holding down our very first Pop-Up shop here in NYC next weekend. The brand also turns 5 on July 29th, so we're celebrating that too. Some of your favorite pieces from the shop will be available and a TON of new products. Ever chew gum? You might have some this weekend. But it doesn't quite stop there, we're going to have the nice folks at Bakestuy provide you with some of the best booze infused snacks you'll ever try. Henny Cupcakes, Margarita Popsicles, Bourbon Glazed Donut Holes…whooo buddy.
If you're going to be in NYC that weekend or live within the 5 boroughs, put 2 X's on your calendar and pop in.