YOcabulary: The Hip Hop Puzzle Books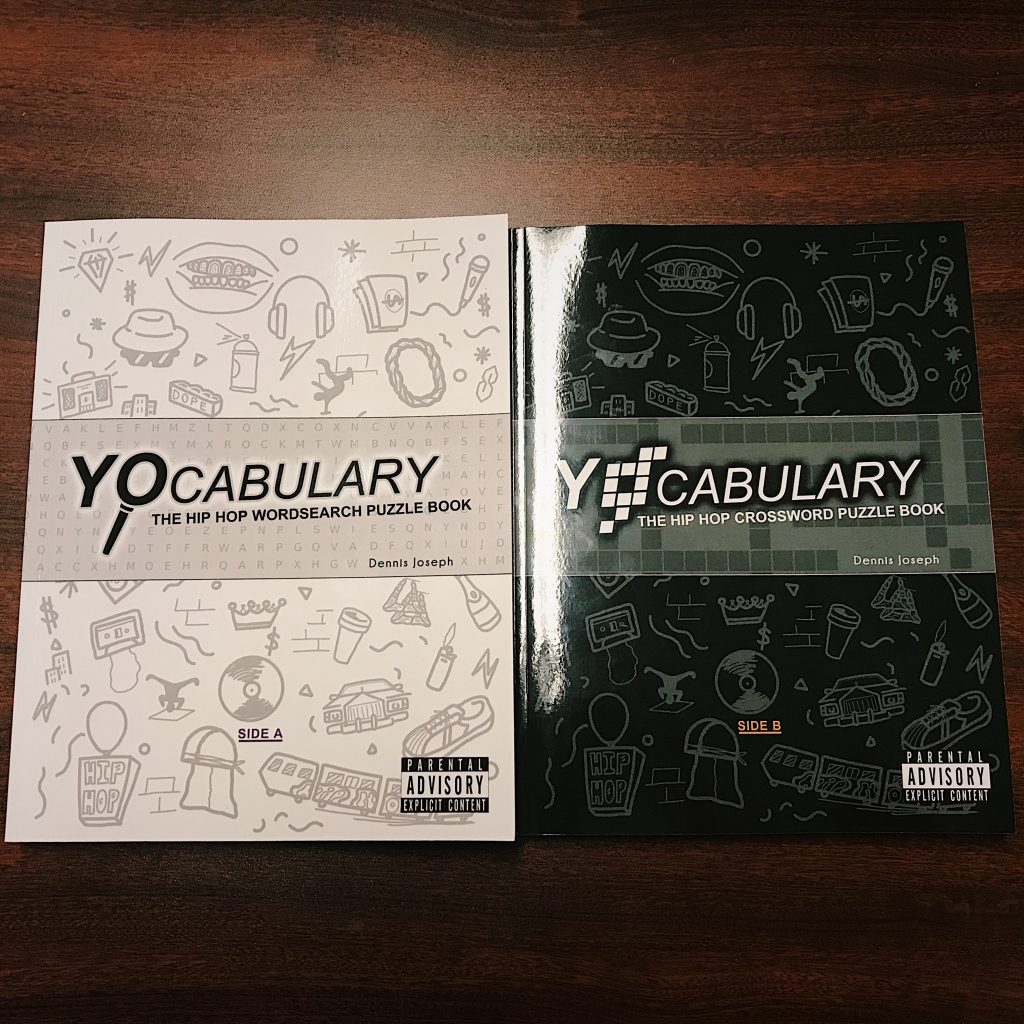 My newest project has been unveiled!
For those of you who are fans of Hip Hop music, I recently put together 2 Puzzle Books to test your knowledge of Albums, Lyrics, Mixtapes, Artists & Slang. Just how in tune are you with the culture? I'm very proud to introduce you to "YOcabulary: The Hip Hop Puzzle Books"!  I've been working on these behind the scenes for more than a year. You'll find artists representing every generation and major region in Rap. Both books are now available at Amazon and Barnes & Noble. I'd to also mention: They were both listed as #1 New releases!! 🙂 A lot of time and effort went into putting them together and I hope you guys really enjoy them. Feel free to reach out with your thoughts.
YOcabulary: The Hip Hop Word Search Puzzle Book
Features puzzles based on over 100 different albums & slang used in the East, West, South, Bay Area & Mid West regions

Paperback: 288 pages
Product Dimensions: 8.5″ x 11″
PURCHASE
YOcabulary: The Hip Hop Crossword Puzzle Book
Features over 75 puzzles on rap lyrics, albums, mixtapes, hooks, samples, ad-libs & more.
Paperback: 188 pages
Product Dimensions: 8.5″ x 11″
PURCHASE