Masashi Kishimoto…We Just Gone ACT….
LIKE THIS DIDN'T HAPPEN MAN?!?!??!


Are you fucking kidding me?
Let me back this up.
Do you know who this is?


You see this? This is Hyuga Hinata. Princess of the entire Hyuga clan. A PRINCESS. A muthafuc-*kicks over a trashcan* Princess, okay? Not only is she ROYALTY, but she got curves that would put ANY top notch twerk team Geisha to shame. She's shy, yes. But beautiful, friendly, intelligent, and powerful. After she finally mastered Gentle Fist, and her Byakugan to good measure, Masashi Kishimoto finally decided to give her a backbone. Do you understand that this painfully shy woman, stood up to PAIN of all people; the man who just destroyed her ENTIRE village, for Naruto sake? Anybody understand that he just wiped out like…5011 people and she was like "Ah Hell Nah! Fuck these other people! He trying kill Naruto? Nah Fuck that, b…" and marched off to confront him?

I MEAN DAMN IT Kishimoto! After she almost…DIES because of it, then she disappears? Naruto is sitting around with a woman's heart on a platter…and he's still concerned about that pink haired hussy of a woman?
WHERE THE FUCK IS MY NARUTO AND HINATA SHIP?*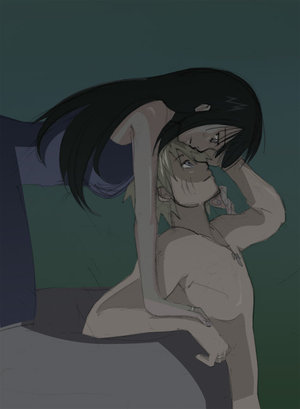 I mean, we had 5011 months of spoilers and you couldn't fit it in your busy schedule, Kishimoto, to resolve this? There better be like…50 Uzumaki kids with Byakugans and Rasengans all over damn Konaha by the end of this series or I'm going apeshit.
I MEAN IT.

*ship = relationship. As in I ship Naruto and Hinata. I also ship Sakura and some damn common sense. Neji and Ten Ten. Temari and Shikamaru (HELL YEAH)…wait I'm getting off track….